Mongolia - Geneology of the Khans
http://www.greenkiwi.co.nz/footprints/frames/mn_music.htm
The following image gives an outline of the Mongolian Khan's geneology, from Chenggis Khan through to Kublai Khan.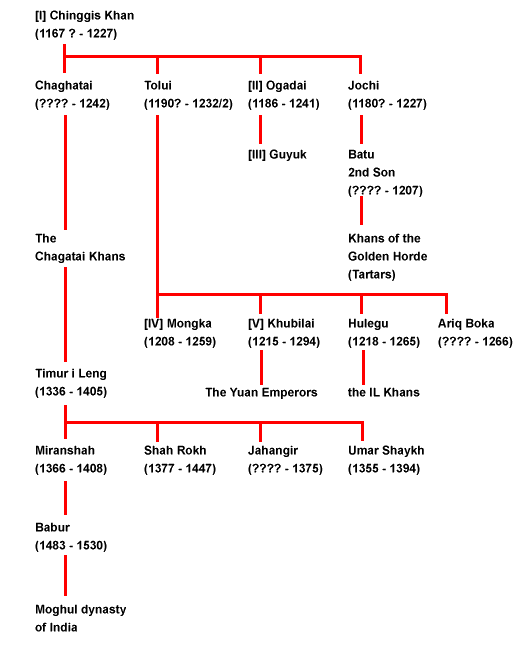 Top of page
If you would like more information about a specific trip please email your wishes and we shall respond.
If the timing of this trip does not suit, and you would like us to arrange a tour for your own independent group check out what we offer.