! - - - rr_right - - ->
Rhododendron Rhapsody April-May 2008

revision 29oct07
http://www.greenkiwi.co.nz/footprints/frames/rr.htm
PRINT VERSION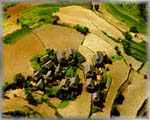 At this date, this trek has two spaces.
For several years, during the Spring season, I have taken a group trekking to the region south of Mt. Everest. At this time rhododendron, magnolia and ground-dwelling flowers are at their best. This region is 'Sherpa heartland' where I lived for several years and which I know intimately. This trek offers a rare experience of Nepal and an opportunity to experience the grandeur of the Sherpa homeland which has contributed so much to their qualities as a mountain people.
&nbsp&nbsp&nbsp&nbsp Diane McKinnon

t should come as no surprise, that Nepal is one of the best places in the world to view rhododendron. It is from their original home, the Himalaya, that these plants were collected. The Himalaya carve a wide arc across the northern borders of India, Nepal, Sikkim, Bhutan and Myanmar and it is in their foothills that the most stunning specimens of the Rhododendron species are to be found. In most parts of the Himalaya, population pressure has led to forest destruction. Although it's beauty is admired by all the mountain people, Rhododendron does not escape as it's dense wood produces an intensely hot cooking-fire. There are however plenty of places throughout the Himalaya where these magnificent plants survive and thrive. Because of my long familiarity with Nepal and interest in botany I have devised a rhododendron trek to explore these byways during the flowering season.

Our rhododendron trek was fully subscribed in past years. This trek in 2008 is likely to attract similar interest because of its unique nature. Please register early to secure your place for Rhododendron Rhapsody 2008.


The General Plan


s to visit the Solu and Khumbu regions of Nepal during the pre-monsoon season when rhododendron are blooming. We shall fly from Auckland, New Zealand to Kathmandu via Bangkok. There will be two days in Kathmandu making final preparations for the trek before flying to Paphlu in the Solu region, south of Mt Everest. We trek and botanise around Solu before heading north, up the valley of the Dudh Kosi (Milk River) to Sagamartha National park. This is 'homeland' to me as well as the Sherpas. I lived in this region during my young-married life and have returned many times.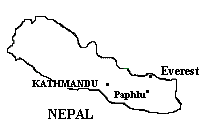 click to see detailed map of this trek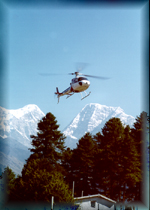 Our trek will take us through Namche Bazaar to the Thami valley with its cliff-hung gompa; to Kunde where Ed Hillary's hospital still serves the Sherpa people; into the Gokyo valley with sublime views of high mountains; to Phortse of the delicious-potatoes; Dingboche down-valley from Everest; and Thyangboche Gompa, spiritual focus for the region. We return to Kathmandu from Lukla, flying in twenty minutes over terrain which even 'quickly going' takes five days to trek. There are two nights in Kathmandu on the way home to relax before we head home.
From Kathmandu, those who wish to experience the flavour of Tibet can take an optional tour, driving from Kathmandu along the 'Friendship Highway' to Lhasa 'Tibet option.'


The Solu region


n the middle hills, fifty kilometres south of Mt Everest is the Solu region of Nepal. This is a more gentle land than further north. Here river gorges are less wild, valleys have widened and a less extreme climate prevails.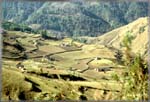 The terraced slopes are farmed for the most part by Sherpa people who came to this region about four hundred years ago from their homeland of Tibet. Contemporary accounts relate that Sherpa ancestors migrated north from Solu to the now famous villages of Namche Bazaar and Khumjung immediately beneath Chomolungma, 'Mother Goddess of the Snows - Mt Everest.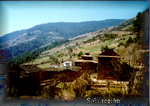 In Solu are some of the most stunning rhododendron forests in all Nepal. This is familiar terrain to me. For this trip, I have selected less frequented trails which have superb botanical displays, fantastic views and the refreshing spontaneity of less-visited village life. An added bonus are visits to home villages of Sherpas who have worked with Footprints groups over many years.


<!- -where trek....khumbu ->

The Khumbu region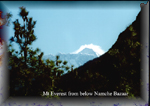 n scenic valleys north of Namche Bazaar are villages of the Sherpas. Above them are the highest mountains in the world. This is spectacular trekking country. A region where I know every trail. I lived here for several years and have visited many times since. For me, it is like going home. We shall be fit and acclimatised by the time we reach these high valleys. Our trek gives time to visit the most scenic, and the most important places and to visit the homes of Sherpa friends.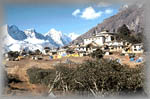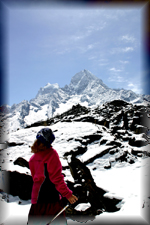 <!- - how difficult- - > How difficult is this trek?


ot difficult at all providing one is reasonably fit. Age is no barrier if heart and lungs are healthy and you have a good attitude towards walking. Tramping in the New Zealand hills carrying your own pack is a good preparation for Nepalese trekking.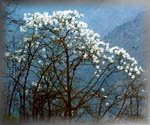 This trek has a botanical focus allowing plenty of time to explore and enjoy the plants and the places. Therefore trek days are not long, with opportunity to meander between camps. I know the Solu and Khumbu regions very well and have structured the trip to allow plenty of time to acclimatise and rest. This local knowledge allows us to deviate off the main tracks while still on trails that are not intimidating.



<!- - altitude - -> What about altitude?


have been taking trekkers to Nepal since 1978 and have never had anyone experience significant difficulties with altitude. The important things are to have gradual ascent, time to adjust, rest days, and someone who can recognise early problems. All these requirements are features of this trek or indeed, any Footprints trip.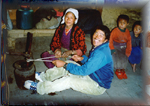 This is not a high altitude excursion. We first fly to Paphlu 2500m and stay pretty much at this altitude for thirteen days until we reach Khumbu and commence going higher. When we reach our maximum altitude at Gokyo 4750m, we shall be well acclimatised.
Because of the gradual trekking programme it is most unlikely that anyone will experience altitude problems.
After trekking in Nepal, those heading to Tibet, will be well prepared for the lofty plateau of the 'Land of Snows' .


What else?


olu is one of the most attractive regions to trek in all Nepal. There are vistas of nearby high mountains and delightful villages. Few tourists visit these parts especially on these trails familiar to me. Side valleys contain magnificent stands of original forest, fir, spurce, larch, cedar and pine; and in the meadows carpets of iris and primula create their own garden.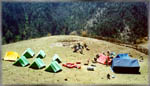 Throughout our travels the twin peaks of Karyolung and Numbur will dominate the mountain landscape with more distant views of the major Himalayan giants, Everest, Makalu and Gyachang Kang especially as we head northwards. Sir Edmund Hillary's aid programme has been particularly active in this area. Paphlu hospital, the premier medical facility for many miles and the excellent high school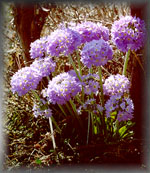 at Junbesi are both Hillary initiatives. A teacher training college and six other primary schools in Solu owe their existence to the same source so we shall have opportunity to see practical aid in action. Above the Paphlu airstrip is the 'Hostelrie des Sherpas', a hotel decorated with traditional paintings built with funds gifted by Count Monzini, leader of an Italian Everest expedition. We shall stay here for the first two nights, to enjoy the ambiance and company of R.P.Lama the proprietor, another friend. Another reason for our Paphlu stopover is to attend Saturday-market at nearby Salleri. At this busy hill market you will meet Gurung, Tamang, Sherpa, Newar, Tibetan and Kami people, each with their own distinctive facial features and dress. It is this fascinating racial mix which contributes so much to the delight of travel in Nepal.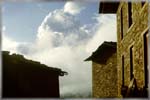 I always enjoy visiting Thubten Choling monastery, where the resident lama Tuche Rimpoche maintains a high reputation for traditional Tibetan monastic scholarship and training. Originally from Rongbuk monastery on the north side of Everest, the Rimpoche moved here following the Chinese invasion of Tibet.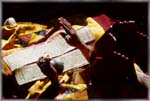 Traksindu's buildings curve around the slope at the head of a high wooded valley. As this is an area of botanical as well as spiritual interest we shall stay two nights. Trekking north from Solu we cross the Trakshindo La (pass) to Tsetok, home village of many of our Sherpa guides. This is a chance to enjoy Sherpa hospitality in a very traditional village.




<!- -why? - -> Why go?


f you wish to see large rhododendrons of the Himalaya at their most prime, this is the trek for you.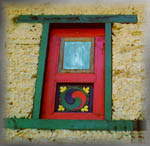 If you want to experience a lovely parts of Nepal and their high mountains this is the trek for you.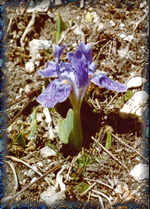 If you would like to havea personalised experience of the marvelous country, this is the trek for you.


How many people on the trek?


he minimum client numbers for this trip is ten, maximum sixteen.





<! - - - what other information - - - > What other information?


fter registration I shall send you pre-trek information including; a daily trek itinerary; detailed information about what you need to prepare and bring for this trek; a suggested reading list; information relating to health issues and vaccinations.
To discover the difference between 'full trek' and 'teahouse' trekking and to sense the flavour of what occurs on a Footprints treks in Nepal and Tibet see our 'trekking information' page. This page shows the hotels we use and gives a history of the trekking industry and some of it's personalities.


<!- -tibet- ->

Tibet option



here is an optional tour to Lhasa after this trek. <!- - - table for Tibet options - - ->
After main Rhodo.trek:

-fly from Kathmandu to Lhasa
-have 3 nights in Lhasa, then
-4 day bus tour Kathmandu - Lhasa

This bus tour visits the famed sites of Central Tibet. Travelling to Tibet after the trek means that you will be well acclimatised.
- fly from Kathmandu to Lhasa
- three nights in Lhasa - sightseeing, the services of an English-speaking guide and admissions to all sites.
- bus for five days to Kathmandu via
-Gyantse, home to the Kumbum, one of the world's great art treasures
-Shigatse, with the great monastery of Tashi Lhunpo
-Xegar, with its fort perched spectacularly above the town



Itineraries and prices <!- -links to various itineraries - ->
<! - - land only main rr group- ->

Land only


his group join and leave in Kathmandu. The option includes all accommodation in Kathmandu with breakfast; Kathmandu tours and other activities as for the main group; as well as the trek costs, park and trek fees and local flights.
N.B. If you choose land-only please organise your air travel early. Flights to and from Asia are very heavily booked. I am happy to help with suggestions and flight bookings if you wish.
<! - - table land only groups - ->
Rhododendron Rhapsody 2008: Land only
RR08
Land Only ex Ktm.

join in Kathmandu 09 April 2008
leave in Kathmandu 11May 2008

33 day trip
4 nights in Kathmandu (2+2)
28 days trek in Nepal

approx. US$4800
Note: US dollars
Note: the price is very dependent on exchange rate at the time
(a final price will not be available until late 2007)
Please note: Prices for 2008 will not be available until late 2007.
I reserve the right to make changes should major movements occur in currency or airfares.


Main group
<!- - table main group - ->
Main Rhododendron group ex New Zealand
RR08
Group ex New Zealand
join in Auckland 08 April, 2008
leave in Auckland 13 May, 2008
36 day trip
4 nights in Kathmandu (2+2)
2 nights in Bangkok (1+1)
28 day trek in Nepal

approx. NZ$9900
(note: NZ dollars)
Note: the price is very dependent on exchange rate at the time
(a final price will not be available until late 2007)

ex Auckland
extra charges apply from other NZ cities
Please note: Prices for 2008 will not be available until late 2007.
I reserve the right to make changes should major movements occur in currency or airfares.



Tibet options
<!- - table tibet options - ->
Tibet options
Tibet-bus tour
Sat 10 May to Sun 18May
flight Lhasa/Kathmandu
3 nights in Lhasa
4 day bus tour Lhasa to Kathmandu
1 night in Kathmandu on return from Tibet

approx. US$****
Note: price is dependent on numbers travelling & vehicles used. Please enquire
(note: US dollars)
Please note: Prices for 2008 will not be available until late 2007.
I reserve the right to make changes should major movements occur in currency or airfares.


<!- -get what?- - >

What do you get...and what you don't get?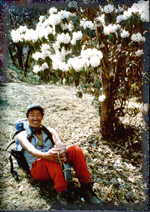 For all groups
A personally guided introduction to some fabulous people and places with me! · 1st class twin-share accommodation in all cities · full breakfasts in Kathmandu and Bangkok · one half day tour in Kathmandu · a celebratory group dinner in Kathmandu · all transportation within Nepal, including flights · all meals while on trek · two person tent accommodation on trek · use of down jacket, sleeping bag, kitbag, 'Thermarest' and padded mat on trek · porters to carry all personal gear · porter insurance · comprehensive group medical kit . all trek and regional permits
The following applies to Main Group only
Return economy airfare Auckland to Nepal · arrival visa in Kathmandu · airport transfers · departure taxes in Bangkok & Kathmandu · baggage handling on arrival and departure in Bangkok & Kathmandu

The following applies to Tibet options
Tibet visa and all regional permits · all transportation, food and travel costs while on tour.
What you don't get
NZ departure tax · meals unless stipulated · personal insurance and medical expenses · emergency evacuation charges (covered by appropriate medical insurance policy) · excess baggage charges and items of a personal nature


<!- -worth it?- - >

Is it worth it?


believe this trip is excellent value. You are urged to compare the quality and duration of the experience relative to what is offered by other companies. There are no hidden expenses here and a lot of extras that you will not find elsewhere.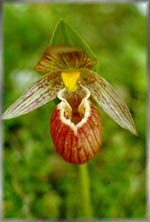 In fact, I am not aware of any other company which offers a similar tour, either to the Solu region or directed towards the glories of rhododendrons. I have been visiting Nepal for a long time and know the value of unrushed travel using local guides who are personal friends. There is time on this journey to enjoy some very special parts of the world with someone who knows it well. I can guarantee experiences that will be treasured for a lifetime.


.....if this one day in the lifetime of a hundred years is lost,
will you ever get your hands on it again?
Eihei Dogen (1200-1253)

<!- - bottom- - ->

If timing for this trip does not suit, please email your wishes and we shall look to provide a similar tour at a later time.
If you would like us to arrange this tour for your own independent group check out what we offer.
top of page&nbsp&nbsp site map&nbsp&nbsp contact us <!- - copyright details- ->
Copyright © Footprints Tours Ltd
Programming & design by Green Kiwi Ltd
Last updated: 29oct07