! - - - trek_right - - ->

<!- -what is trekking?- ->

What is trekking?
revision18 Mar 2001
http://www.greenkiwi.co.nz/footprints/frames/trek..htm
Having problems printing this page?

n 1965 Colonel Jimmy Roberts introduced the world to trekking. As a former Gurkha Officer and Military Attaché at the British Embassy in Kathmandu he had spent years of his life walking the hills of Nepal. His idea, revolutionary for the time, was to provide tents together with Sherpas, to guide and cook. This made Nepal and the Himalaya available to a wide community and was an immediate success.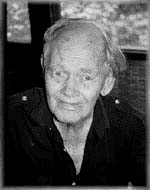 Nowadays the formula is well established; groups travel through the hills, walking for five to six hours each day with all their equipment carried by porters or yaks; good quality meals are provided along with warm sleeping bags and comfortable tents; the trekker carries a personal pack with camera, day clothing and snacks. Walking for days on end might sound daunting, but actually it is not too difficult, anyone who has tramped the New Zealand hills with their own pack will find Nepalese trekking much easier, and more stylish! I have taken seven to seventy year olds on many excursions into the Nepalese hills. Age is no barrier, the most important attribute for enjoying the trek and Nepal generally, is right attitude.



<!- -full trekking?- - > andWhat is 'Full Trekking'?


ewcomers heading for Nepal often wonder about the difference between 'full trek' and 'teahouse trekking'. It is really a difference of style and philosophy. Full trek, the Footprints preference means that the group camp in tents each night and retain their own cooks, Sirdar (foreman) and porters.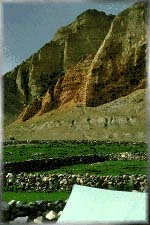 It means that all personal equipment is carried for you, meals are cooked, and you are looked after by familiar staff. It also means that you have flexibility to deviate from the main trail along less frequented routes or to private camp-sites with views.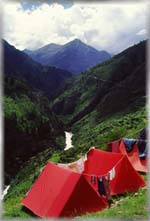 Very significantly, it enables me to supervise camp hygiene thereby reducing the risk of tummy upsets.



<!- -teahouse trekking - -> andTeahouse Trekking?


eahouse trekking means that you stay in private lodges along the established route. You may have your own porters, but you do not have control over what is cooked, who cooks it and when. It is not true to suggest that this style of trekking gives more opportunity to meet the locals. Most lodges are filled with world travellers who may well be interesting but they are not, local people. My views are not all negative however, many lodges are attractive and well run. The main advantage of teahouse trekking is that it is less expensive. The main disadvantages are the lack of flexibility and difficulties with privacy and hygiene. Teahouse trekking and full trekking are quite different styles and will appeal to different people. It is my opinion that full trek is much superior. On most of my treks we shall sample the teahouse-style occasionally using one of the better teahouses. So you get a opportunity to sample both systems!
<!- - what do we eat? - ->

What do we eat?

ating is something that I regard as important for the whole tour. On trek the meals are substantial and wholesome to replace the energy lost on the trail. The cuisine is European with Nepalese overtones. It can be as bland or as hot as you wish.

The most important thing about expedition food,
is that there should be some!
Wilfred Noyce
(after a particularly spartan trip with Eric Shipton in 1951)
In Kathmandu and Bangkok there is opportunity to be more adventurous. Both cities have excellent restaurants that are inexpensive by New Zealand standards.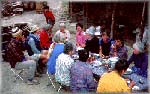 While on trek all meals are included. In the cities I make a feature of including only breakfast in the tour cost. It is my view that prepaid organised meals are usually inferior to hotel a la carte dining. In addition, organised meals do not give opportunity to visit local restaurants outside the hotel. Local restaurants are often more fun, have cheaper and better food, and give an opportunity to mix with the locals. Don't imagine that Asian food is invariably hot, there is plenty of restaurant choice in all cities.


<! - -kathmandu - -> Kathmandu


he very first time I went to Nepal I was unprepared for the great beauty of the Kathmandu valley and stupendous art within the triple cities of Patan, Bhaktapur and Kathmandu. Kathmandu is a great and safe place to wander. Artisans over the centuries have adorned the city's temples and houses creating an open art gallery unlike anywhere else in the world.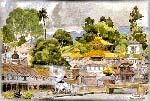 On each trek, I schedule several days in Kathmandu to enjoy the crafts, taking the sights and delight in the myriad of different peoples who look and dress in their own distinctive tribal style.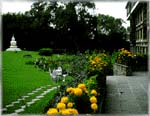 We stay at the centrally located Malla Hotel which is quiet and very comfortable, with a charming garden. Of all the Kathmandu hotels, the Malla has the best combination of location, charm and cost.



<! - -bangkok - -> Bangkok


his city has a vibrant culture, superb architecture, friendly people, great shopping and amazing food. I really enjoy Bangkok, but it also has heat, humidity and horrendous traffic.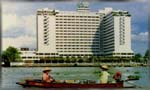 At the Menam Hotel on the banks of the busy Chao Phya river you can relax or be as active as you wish. I have visited Bangkok many times and have developed the knack of enjoying this marvellous place. During the day we have there I shall organise personal excursions that can help you to enjoy it also.



<! - - shopping - - > andWhat about shopping?


There is time in Nepal and Bangkok to shop. Nepal is especially great for handicrafts such as carving, metalwork and jewellery; such as silver and semi-precious stones. There are beautifully designed hand-knotted carpets (made with New Zealand wool) which are excellent buying. I shall give indications of costs and 'best buys' in the trek notes issued to people travelling on the tour. Bangkok has literally everything the world produces. Tailoring and designer clothing is particularly attractive for Kiwis. Local markets are colourful, safe, have numerous 'finds' and are great fun.



<! - - how many - - > How many people will go on this trek?


he maximum number of people I take on each trek varies. For example, Around Manaslu is quite a rigorous trek with restricted camp sites in some areas, so my maximum group size for this is twelve. On my flowers trips because they are shorter and easier, I will take up to sixteen. Each trek is different.


<! - - what information ? - -> What other information will you send me?


fter registration I shall send you pre-trek information including; a daily trek itinerary; detailed information about what you need to prepare and bring for this trek; a suggested reading list; information relating to health issues and vaccinations.



<!- - image map - tour_bottom- - ->


If you would like more information about a specific trip please email your wishes and we shall respond.
If you would like us to arrange a tour for your own independent group check out what we offer.
top of page&nbsp&nbsp site map&nbsp&nbsp contact us&nbsp&nbsp to FAQ <!- - copyright details- ->
Copyright © Footprints Tours Ltd
Programming & design by Green Kiwi Ltd
Last updated: 18 Mar, 2001